WRITING TASK 1
You should spend about 20 minutes on this task
The line graph gives data about the number of users of five different communication services worldwide from 1998 to 2008.
Write at least 150 words.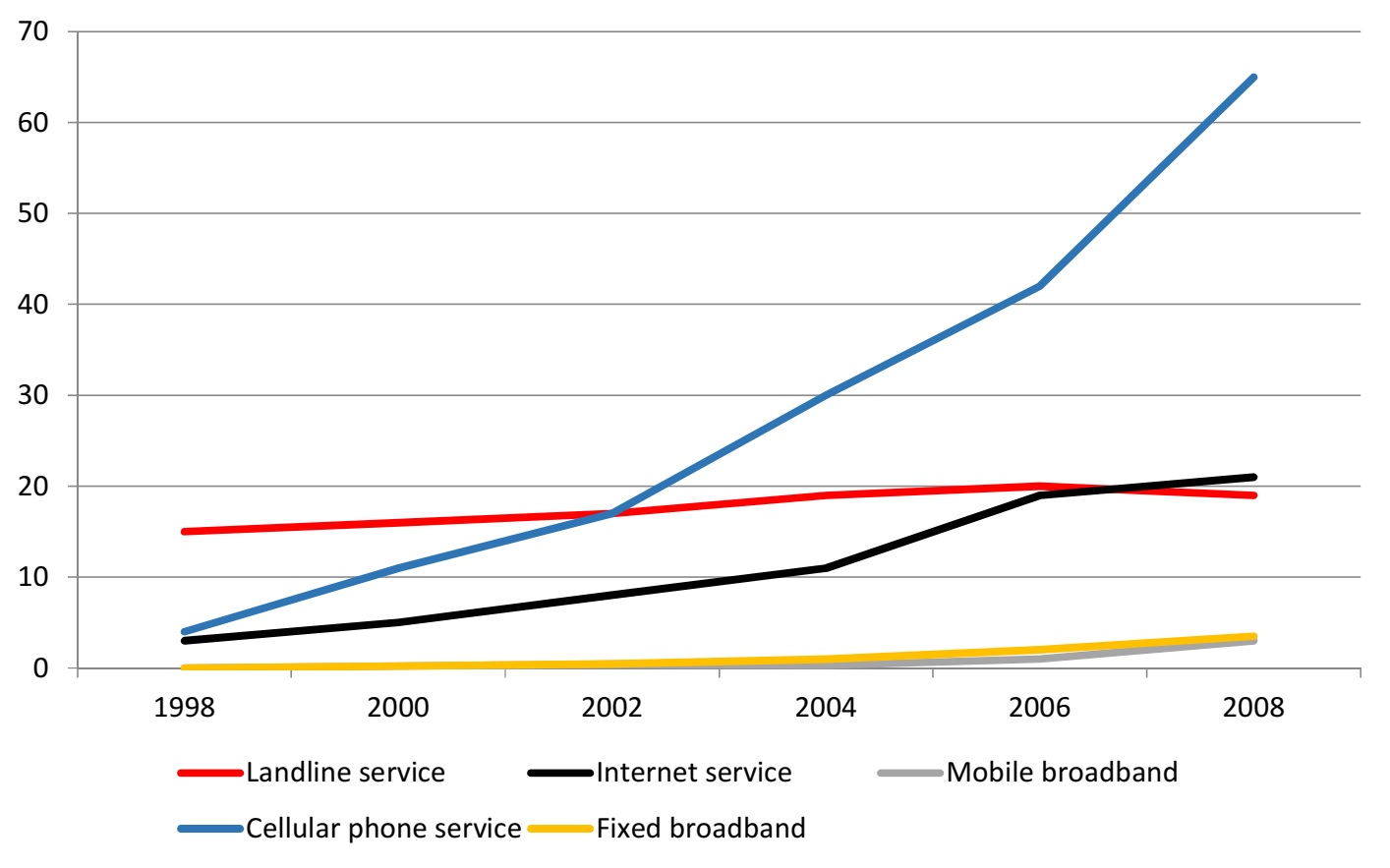 WRITING TASK 2
You should spend about 40 minutes on this task
Write about the following topic:
Space travel has been possible for some time and some people believe that space tourism could be developed in the future. Do you think it is a positive or negative development?
Give reasons for your answer and include any relevant examples from your own knowledge or experience.
Write at least 250 words.