WRITING TASK 1
You should spend about 20 minutes on this task
The charts below give information on the ages of people when they got married in one particular country in 1996 and 2008.
Write at least 150 words.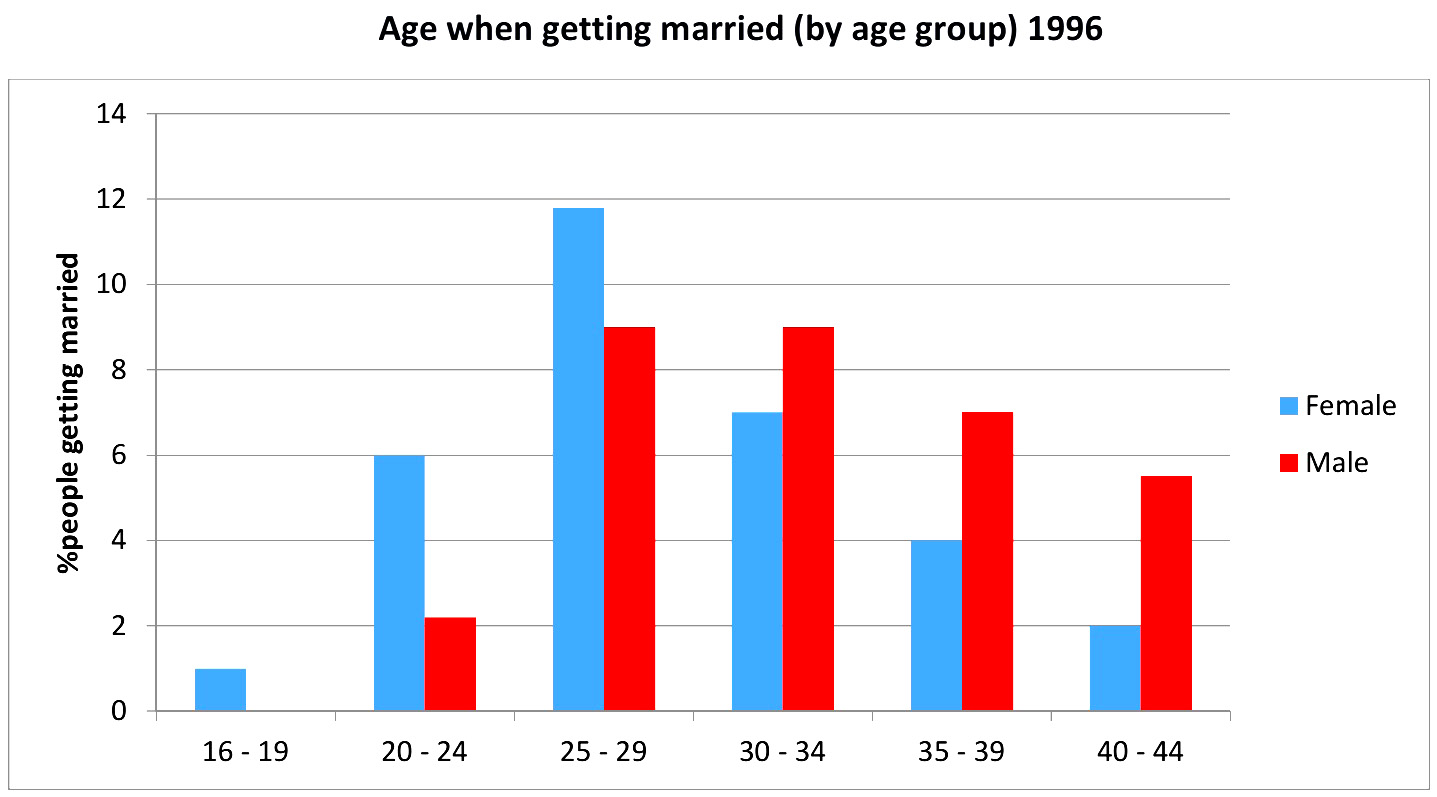 WRITING TASK 2
You should spend about 40 minutes on this task
Write about the following topic:
The society would benefit from a ban on all forms of advertising because it serves no useful purpose, and can even be damaging. Do you agree or disagree?
Give reasons for your answer and include any relevant examples from your own knowledge or experience.
Write at least 250 words.