WRITING TASK 1
You should spend about 20 minutes on this task
The chart below gives information about the percentage of unemployed Irish citizens and the number of emigrants leaving the country from 1988 to 2008. 
Write at least 150 words.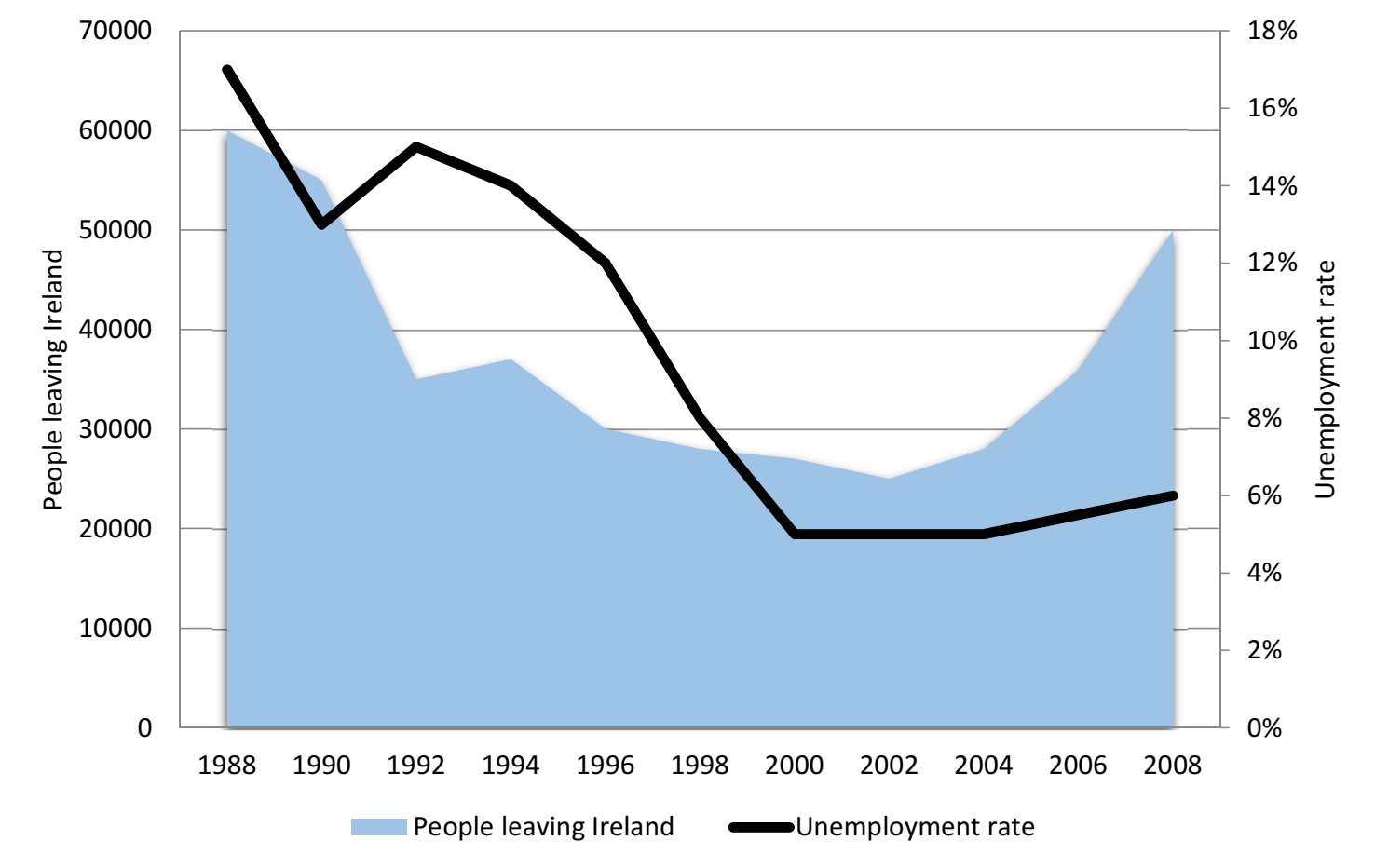 WRITING TASK 2
You should spend about 40 minutes on this task
Write about the following topic:
The best way to solve world's environmental problem is increase the cost of fuel.
Do you agree or disagree and give your own opinion?
Give reasons for your answer and include any relevant examples from your own knowledge or experience.
Write at least 250 words.