WRITING TASK 1
You should spend about 20 minutes on this task
The charts show the proportion of money that people in France, Germany and England spent on food and other products in 1998 and 2008.
Write at least 150 words.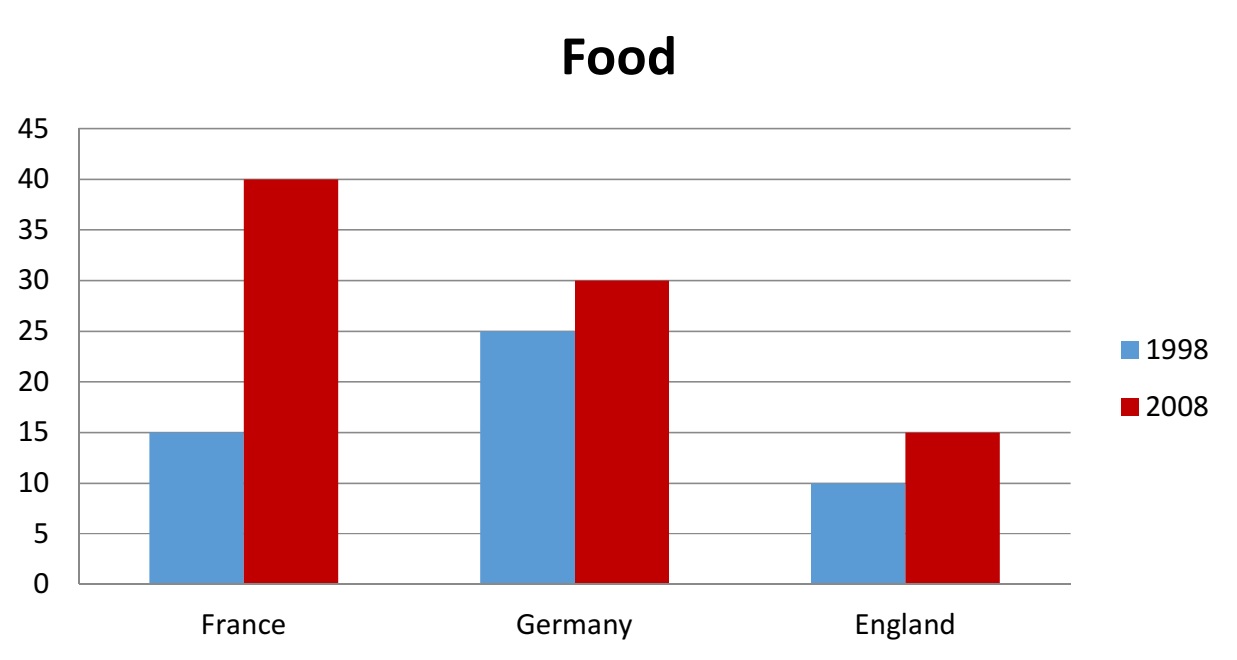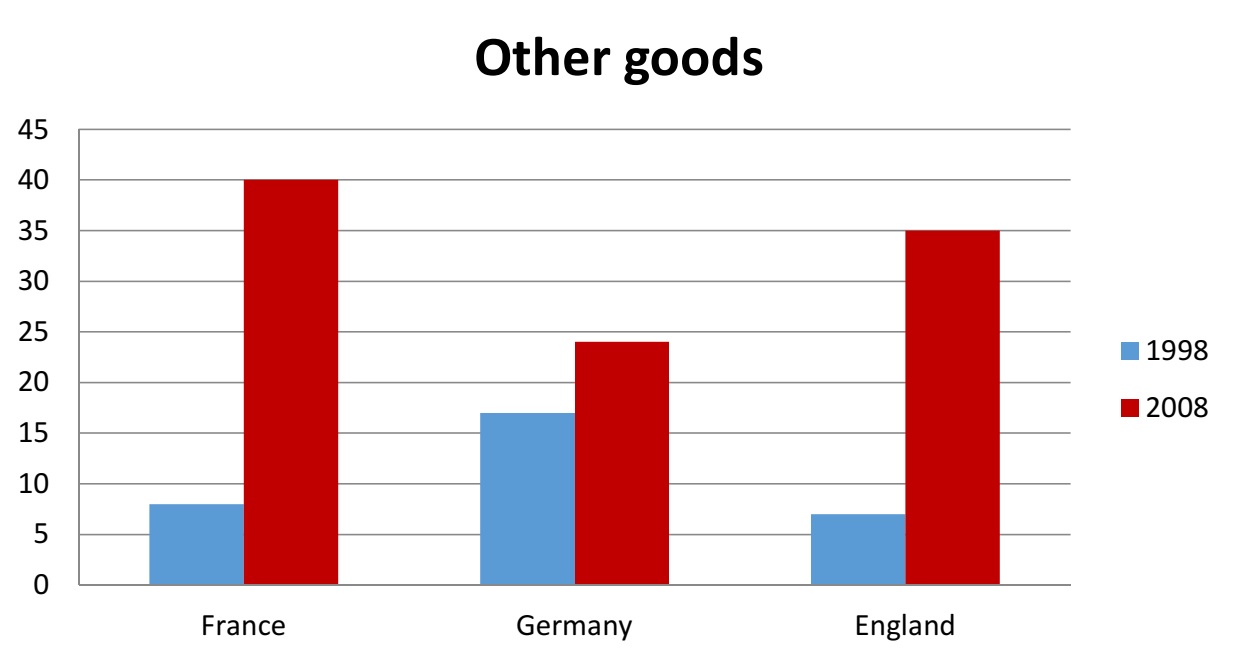 WRITING TASK 2
You should spend about 40 minutes on this task
Write about the following topic:
It is better for college students to live far away from home than live at home with their parents. Do you agree or disagree?
Give reasons for your answer and include any relevant examples from your own knowledge or experience.
Write at least 250 words.