WRITING TASK 1
You should spend about 20 minutes on this task
The charts detail the proportion of Australian secondary school graduates who were unemployed, employed or further education in 1980, 1990, and 2000.
Write at least 150 words.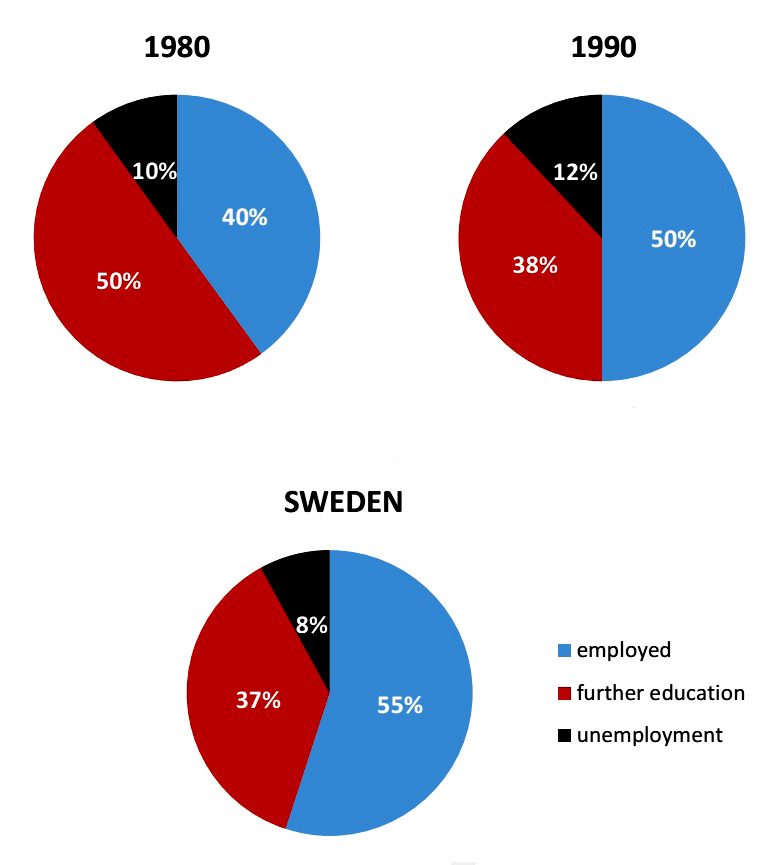 WRITING TASK 2
You should spend about 40 minutes on this task
Write about the following topic:
Nowadays young people spend too much of their free time in shopping malls. Some people fear that this may have negative effects on young people and the society they live in. To what extent do you agree or disagree?
Give reasons for your answer and include any relevant examples from your own knowledge or experience.
Write at least 250 words.