WRITING TASK 1
You should spend about 20 minutes on this task
The graphs show changes in spending habits of people in UK between 1971 and 2001. Write a report to a university lecturer describing the data.
Write at least 150 words.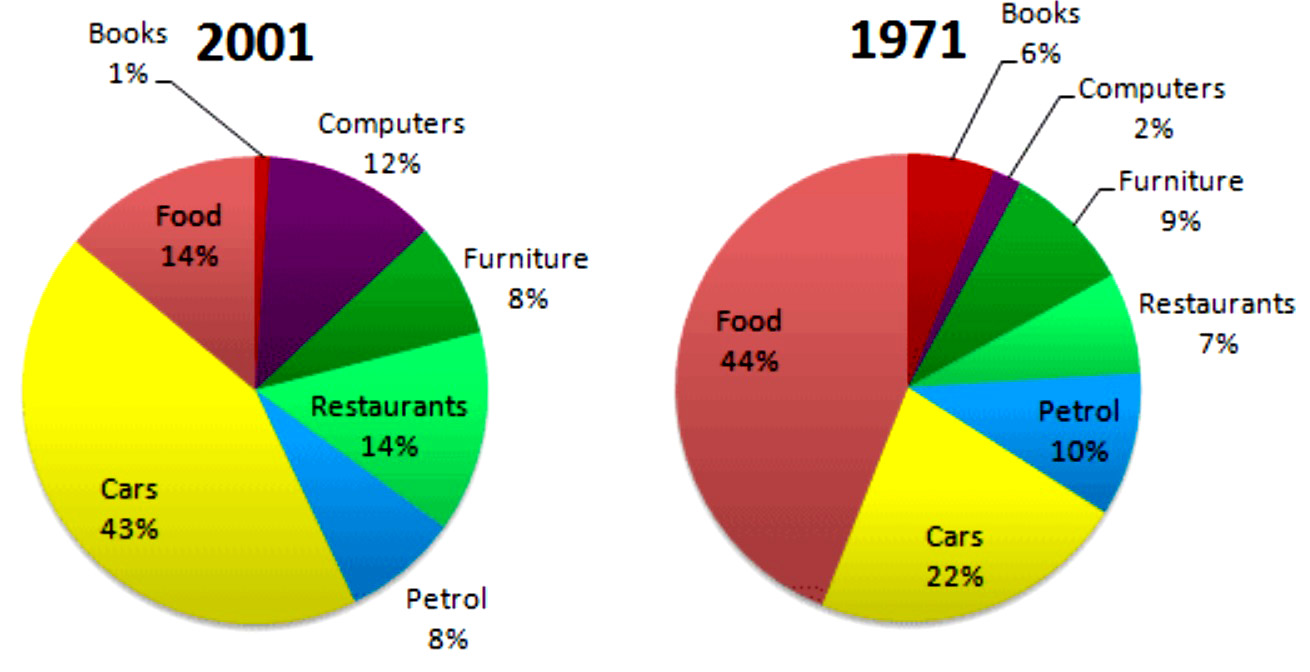 WRITING TASK 2
You should spend about 40 minutes on this task
Write about the following topic:
In recent years, the family structure has changed, as well as family roles. What are the changes occurring? Do you think these changes are positive or negative?
Give reasons for your answer and include any relevant examples from your own knowledge or experience.
Write at least 250 words.