WRITING TASK 1
You should spend about 20 minutes on this task
The diagram shows the procedure for university entry for high school graduates. Write a report for a university or college lecturer describing the information.
Write at least 150 words.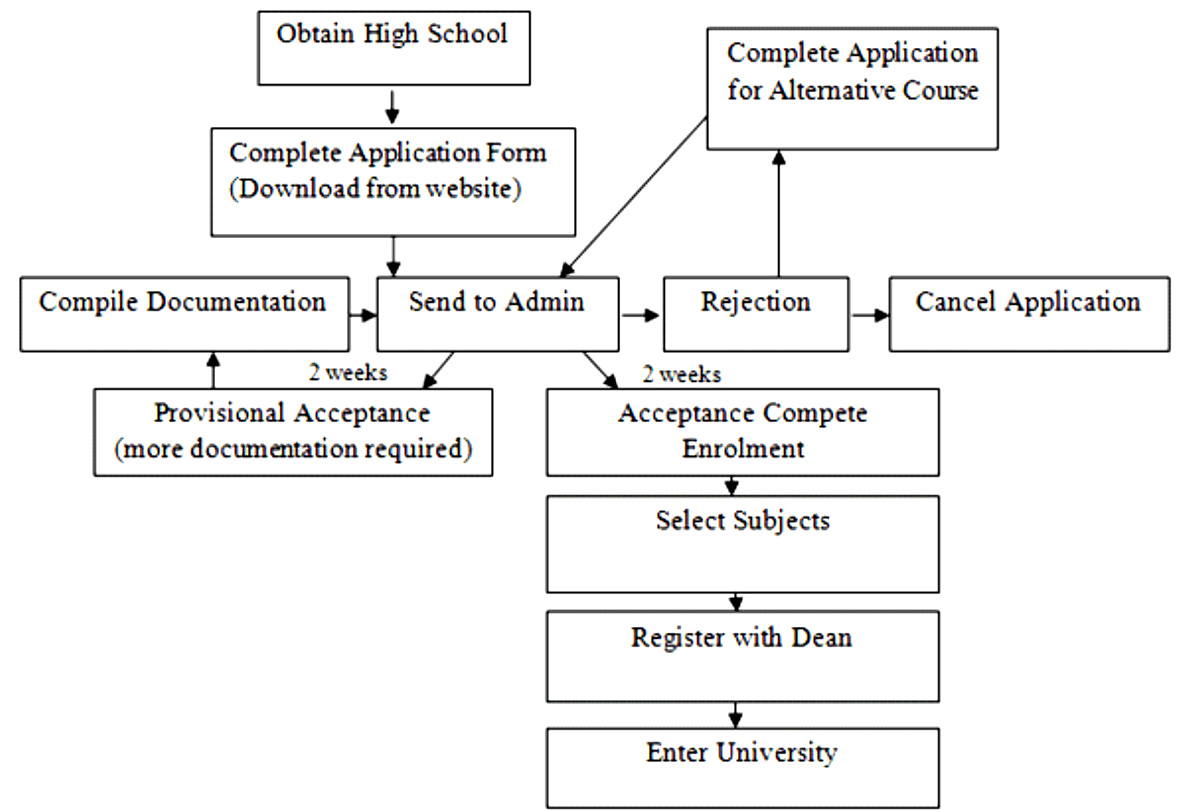 WRITING TASK 2
You should spend about 40 minutes on this task
Write about the following topic:
Competitiveness is a positive quality for people in most societies. How does competitiveness affect individuals? Is it a positive or negative trend?
Give reasons for your answer and include any relevant examples from your own knowledge or experience.
Write at least 250 words.