WRITING TASK 1
You should spend about 20 minutes on this task
The chart below shows the price in Euros of 800 grams of four types of bread in one European country from 2001 to 2006.
Write at least 150 words.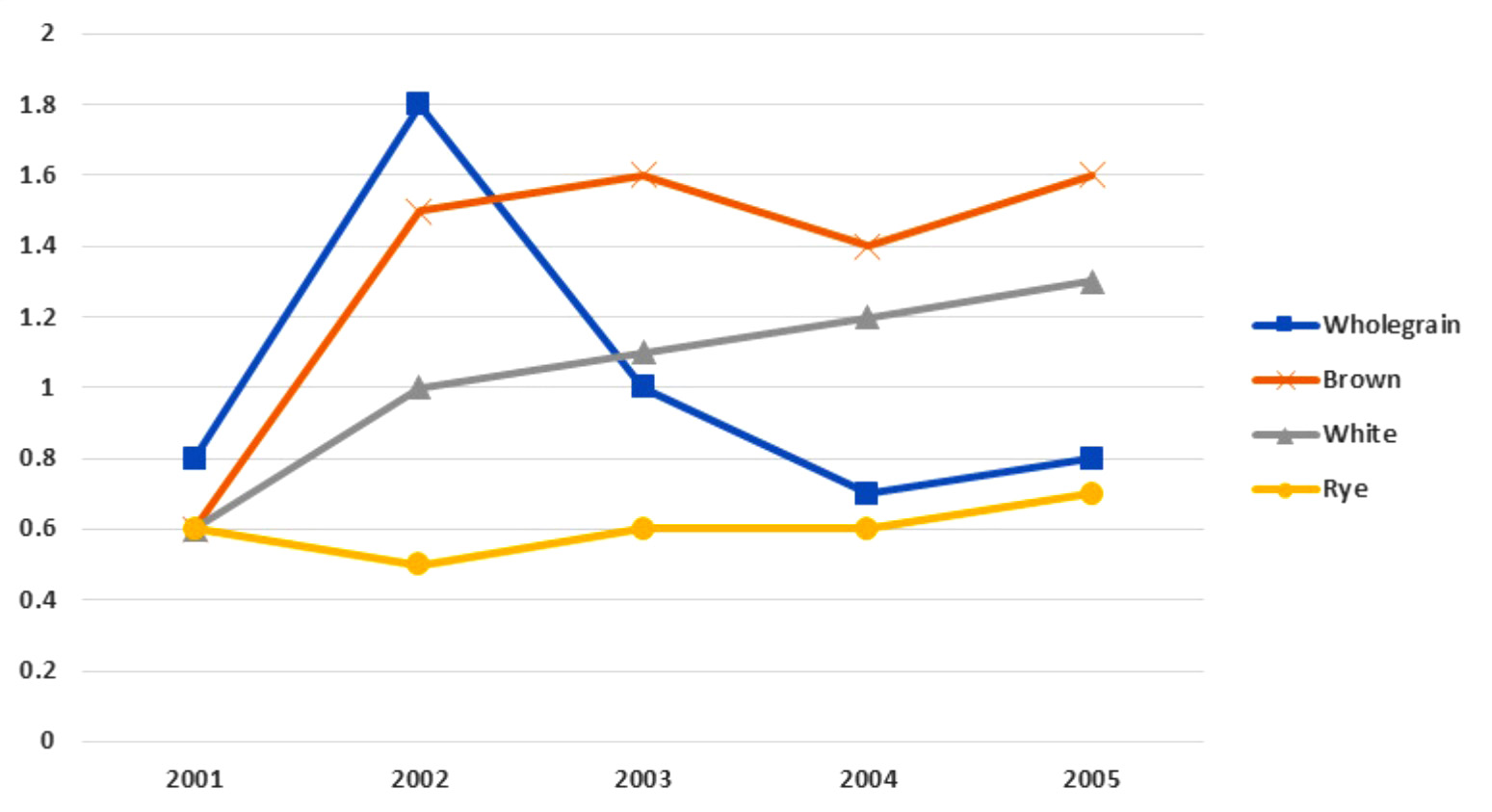 WRITING TASK 2
You should spend about 40 minutes on this task
Write about the following topic:
Some people do not go directly to college but travel or work for a short time. Do you think the advantages outweigh the disadvantages?
Give reasons for your answer and include any relevant examples from your own knowledge or experience.
Write at least 250 words.