WRITING TASK 1
You should spend about 20 minutes on this task
The graph below shows changes in the percentage of households with cars in one European country between 1971 and 2001.
Write at least 150 words.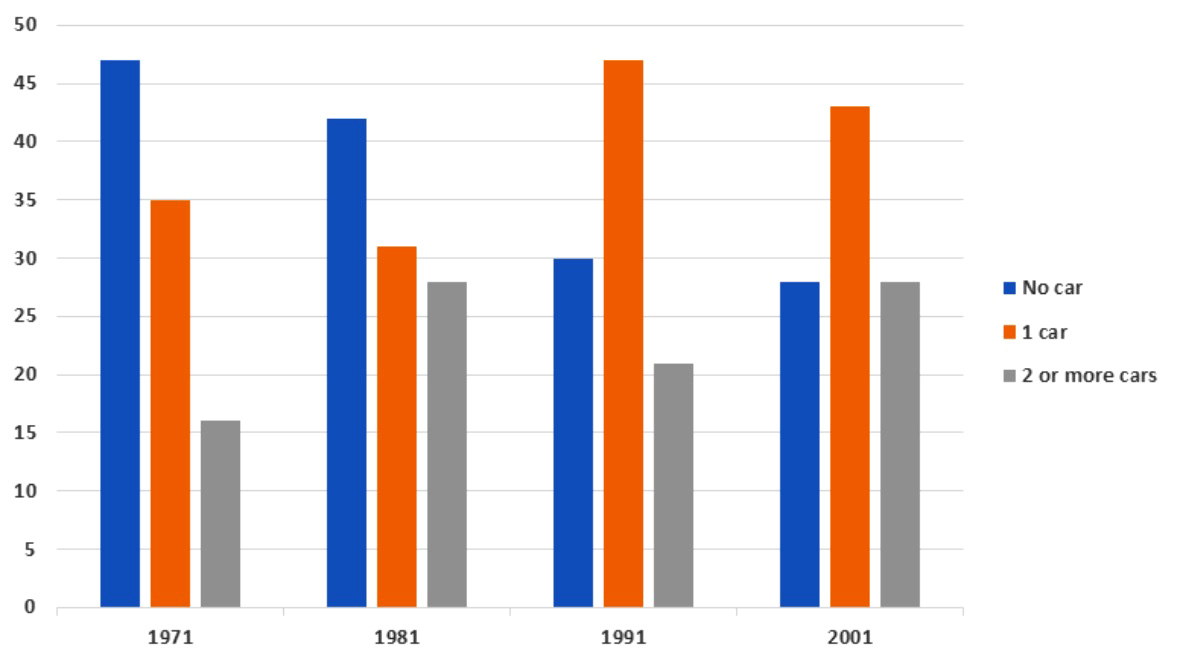 WRITING TASK 2
You should spend about 40 minutes on this task
Write about the following topic:
Some say that sports play an important role in society. Others, however, think that it is nothing more than a leisure activity. Discuss both views and give your own opinion.
Give reasons for your answer and include any relevant examples from your own knowledge or experience.
Write at least 250 words.