WRITING TASK 1
You should spend about 20 minutes on this task
The bar chart compares the recycling rates of four different kinds of waste material in a city, from 1992 to 2002.
Write at least 150 words.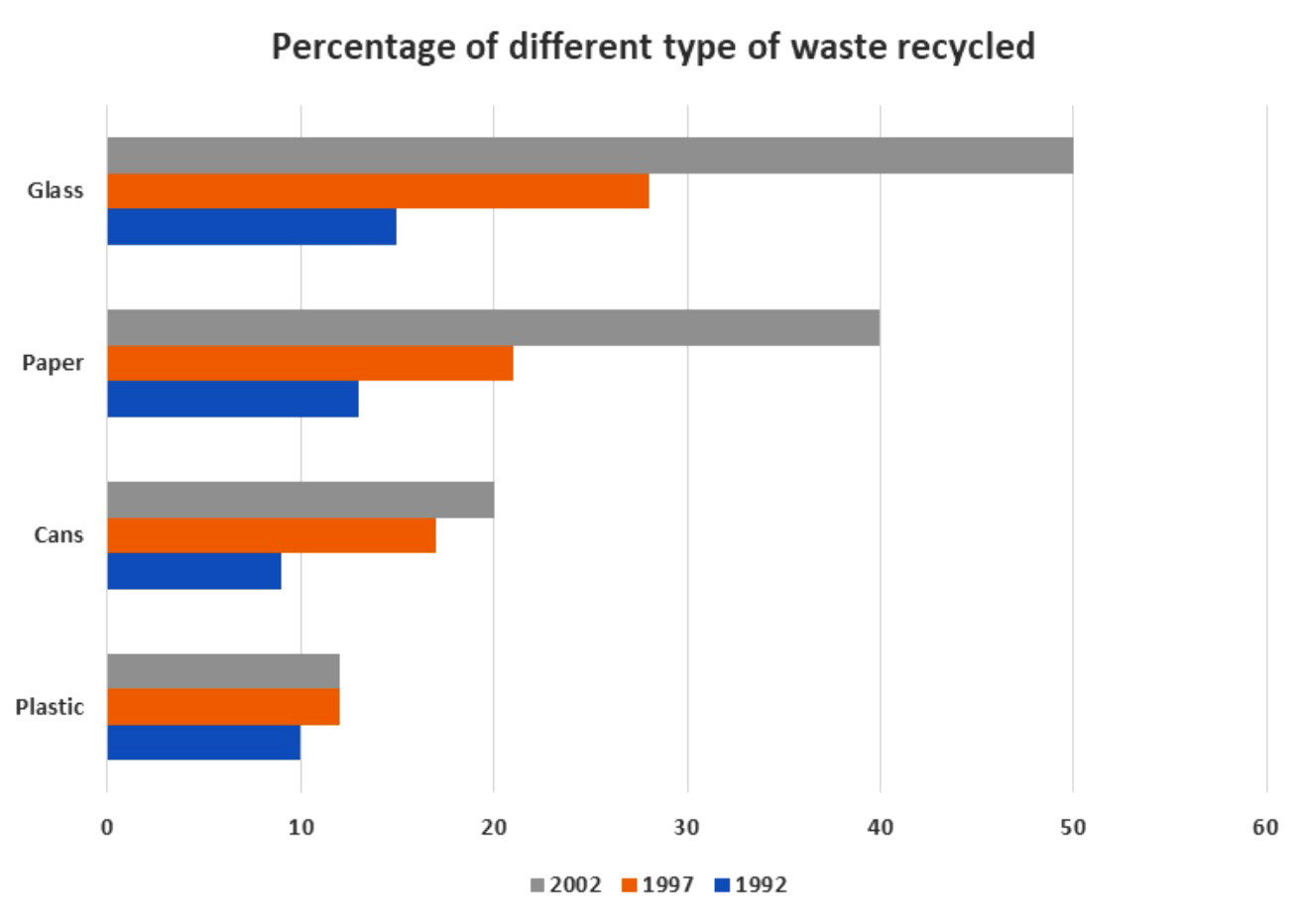 WRITING TASK 2
You should spend about 40 minutes on this task
Write about the following topic:
Some people think that it is more effective for students to study in a group while others believe that it is better for them to study alone. Discuss both views and give your own opinion.
Give reasons for your answer and include any relevant examples from your own knowledge or experience.
Write at least 250 words.