WRITING TASK 1
You should spend about 20 minutes on this task
The tables give information on the temperatures and the hours of daylight in two particular cites in the same week in May 2007.
Write at least 150 words.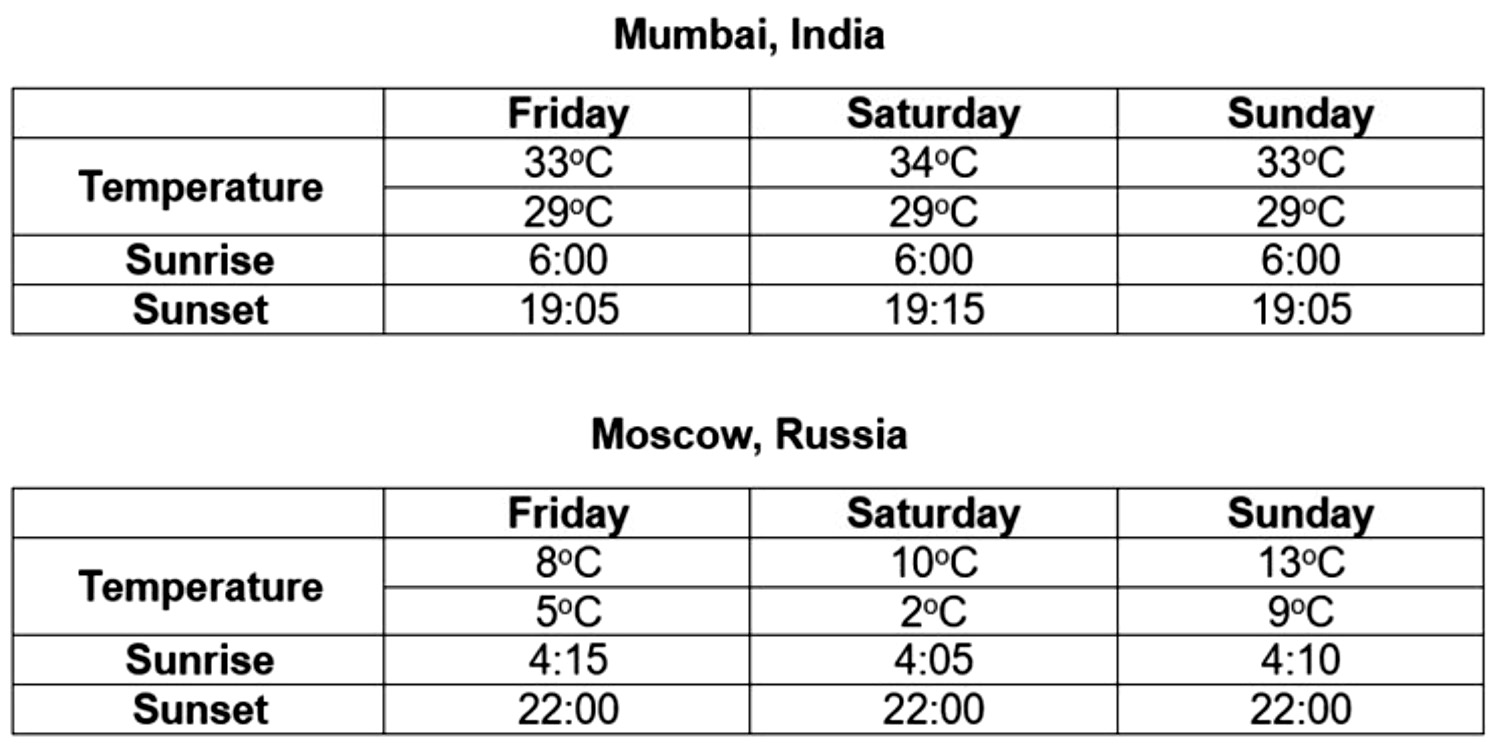 WRITING TASK 2
You should spend about 40 minutes on this task
Write about the following topic:
Nowadays, sports is a big business with high earnings for professional sports people and companies involved both financially and other ways. Is this a positive or negative development for sports?
Give reasons for your answer and include any relevant examples from your own knowledge or experience.
Write at least 250 words.