WRITING TASK 1
You should spend about 20 minutes on this task
The chart show fresh fruit exports in 2010.
Write at least 150 words.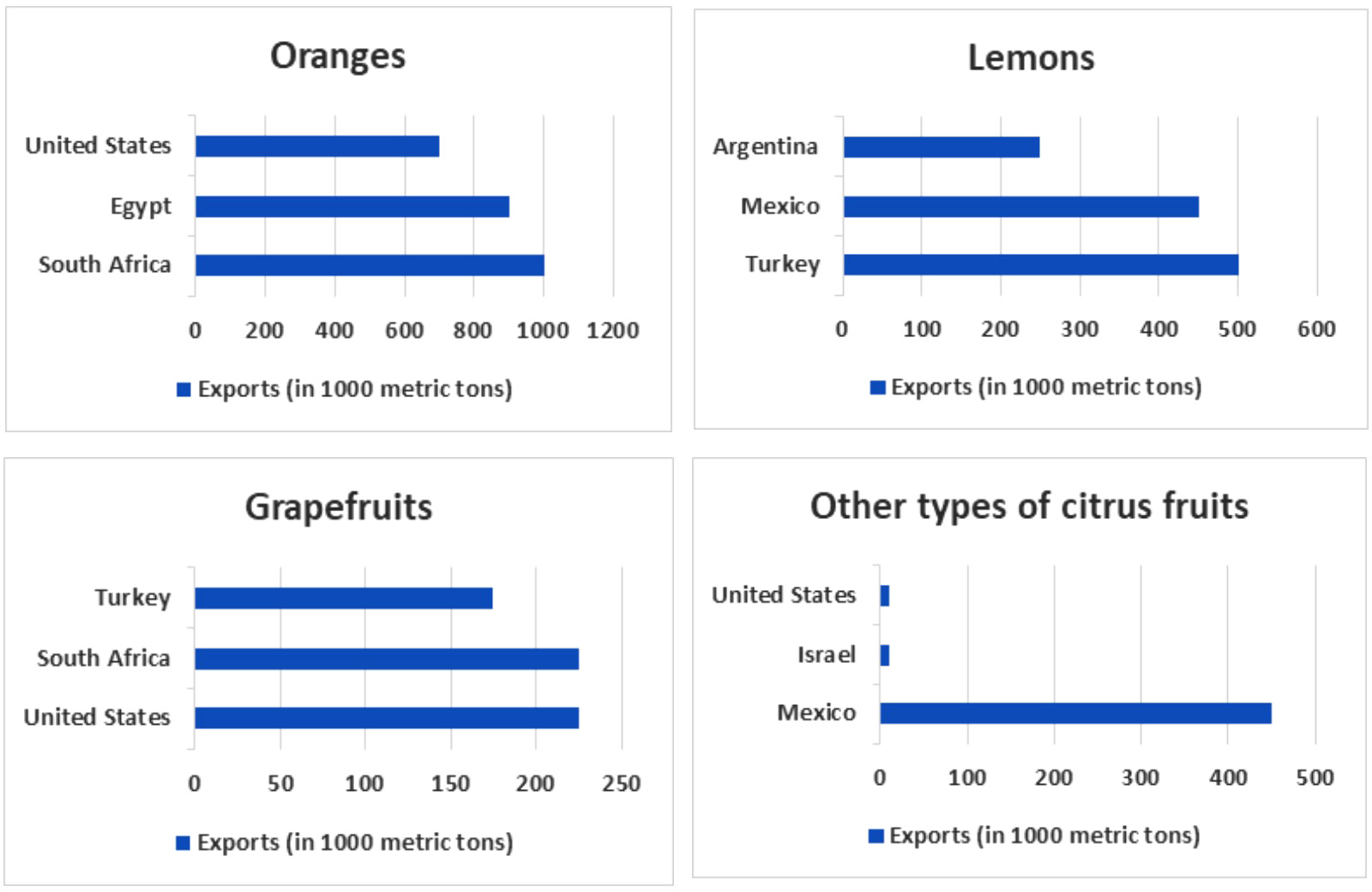 WRITING TASK 2
You should spend about 40 minutes on this task
Write about the following topic:
Many museums and historical sites are mainly visited by tourists but not local people. Why is it the case? What can be done to attract local people to visit these places?
Give reasons for your answer and include any relevant examples from your own knowledge or experience.
Write at least 250 words.