WRITING TASK 1
You should spend about 20 minutes on this task
The bar chart shows the percentage of the total world population in 4 countries in 1950 and 2003, and projections for 2050
Write at least 150 words.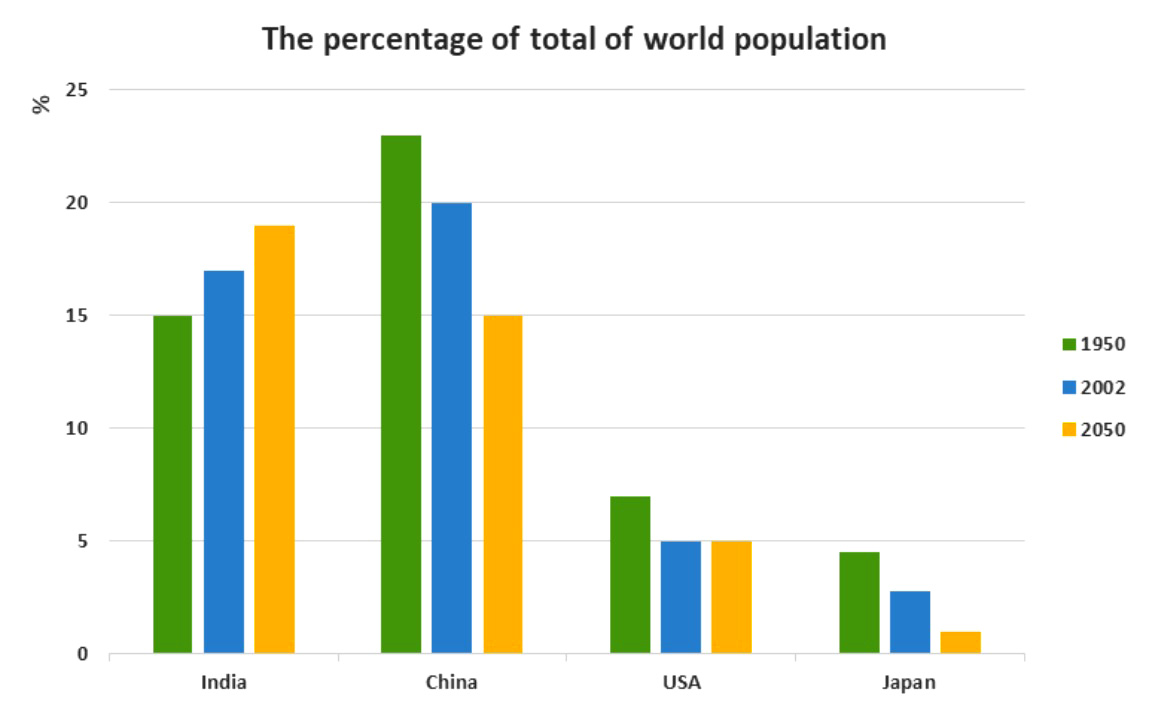 WRITING TASK 2
You should spend about 40 minutes on this task
Write about the following topic:
For schoolchildren, their teachers have more influence on their intelligence and social development than their parents. To what extent do you agree or disagree?
Give reasons for your answer and include any relevant examples from your own knowledge or experience.
Write at least 250 words.