WRITING TASK 1
You should spend about 20 minutes on this task
The graph shows estimated oil production capacity for several Gulf countries between 1990 and 2010.
Write at least 150 words.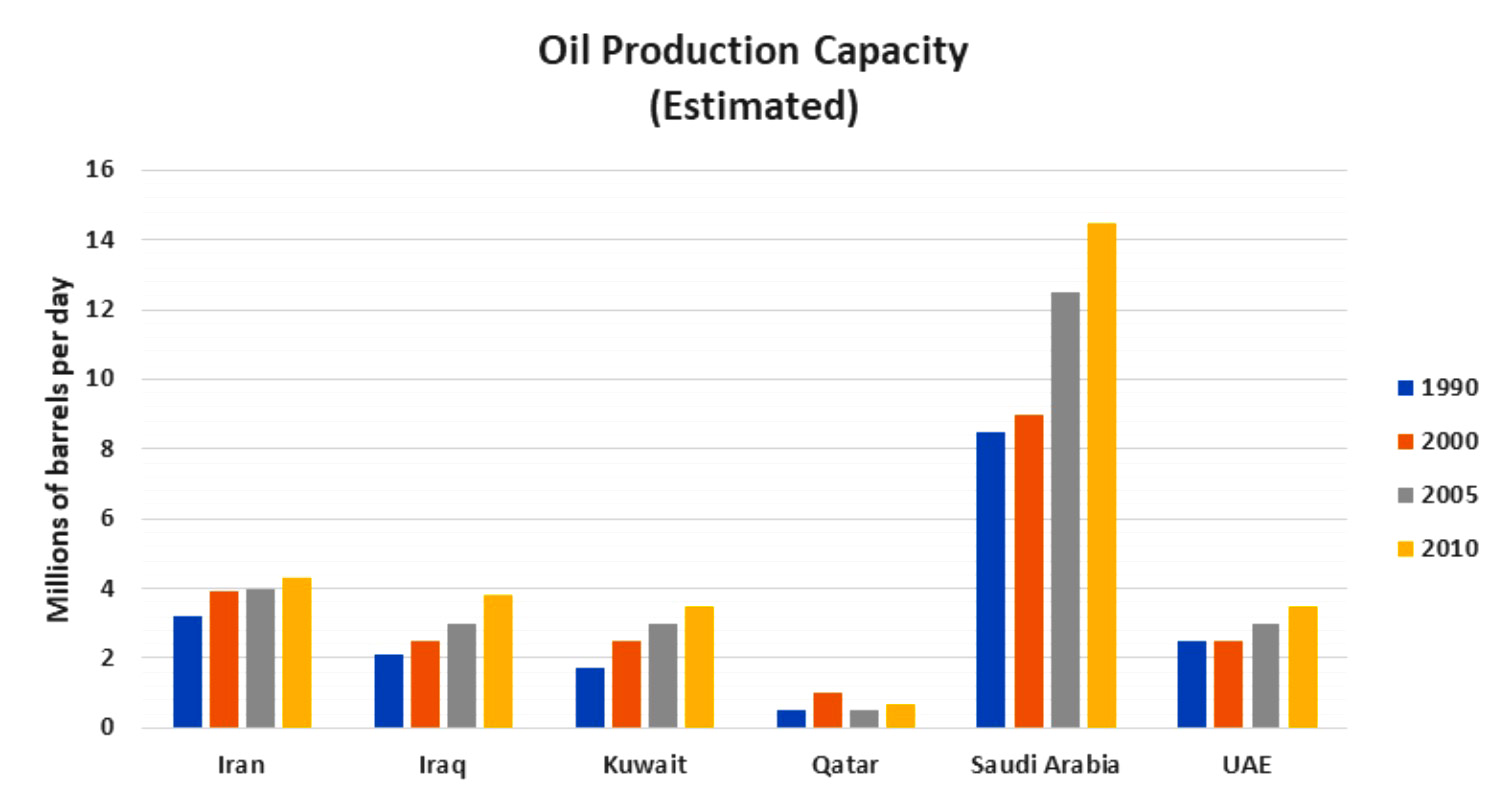 WRITING TASK 2
You should spend about 40 minutes on this task
Write about the following topic:
It is a natural process for animal species to become extinct (e.g. Dinosaur, dodos…) There is no reason why people should try to prevent this from happening. Do you agree or disagree?
Give reasons for your answer and include any relevant examples from your own knowledge or experience.
Write at least 250 words.