WRITING TASK 1
You should spend about 20 minutes on this task
The table below compares actual and predicted figures for populations in three different cites.
Write at least 150 words.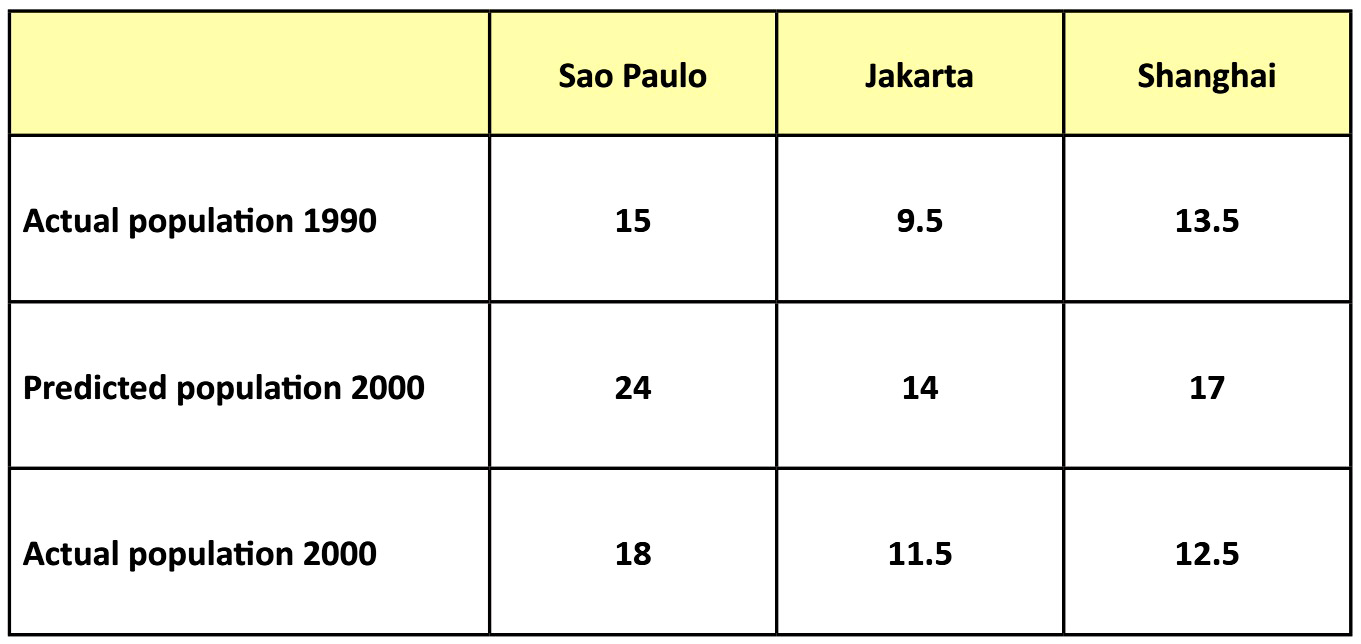 WRITING TASK 2
You should spend about 40 minutes on this task
Write about the following topic:
Many people say that universities should only offer places to young students with the highest marks, while others say they should accept people of all ages, even if they did not do well at school. Discuss both views and give your own opinion.
Give reasons for your answer and include any relevant examples from your own knowledge or experience.
Write at least 250 words.