WRITING TASK 1
You should spend about 20 minutes on this task
The chart below shows the number of passengers who used public transport in Somewhere town from 2012 to 2015.
Write at least 150 words.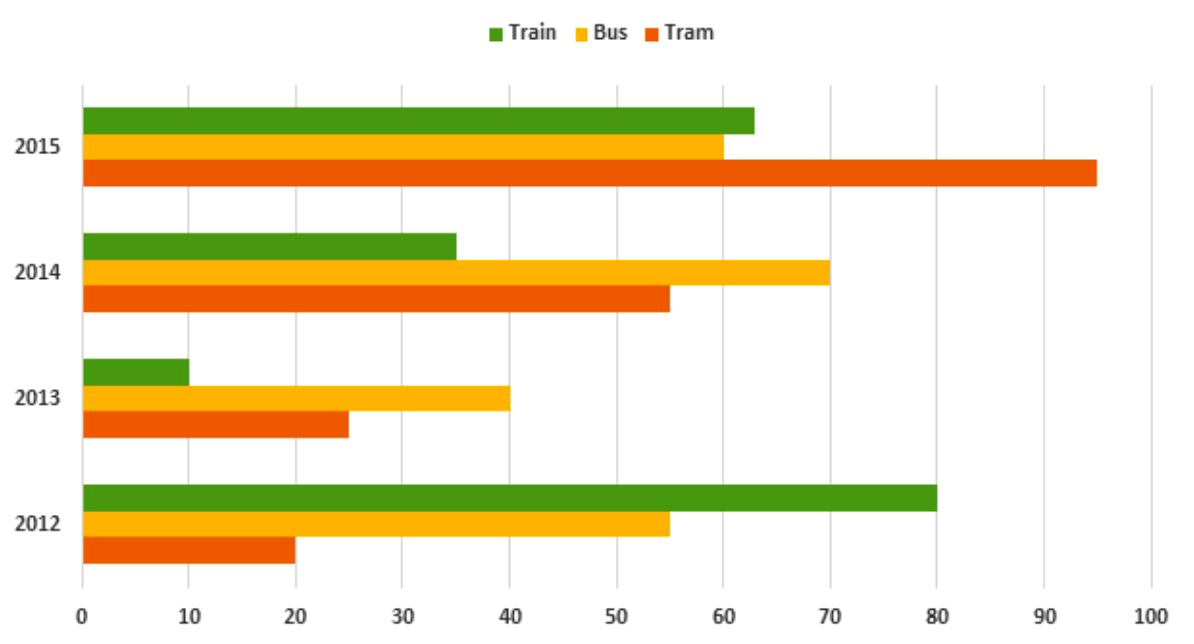 WRITING TASK 2
You should spend about 40 minutes on this task
Write about the following topic:
Large shopping malls are replacing small shops. Do you think it is a positive or negative development?
Give reasons for your answer and include any relevant examples from your own knowledge or experience.
Write at least 250 words.