WRITING TASK 1
You should spend about 20 minutes on this task
The charts below show the percentage of electricity consumed by different sectors in Eastern Australia in 2007 and 2010.
Write at least 150 words.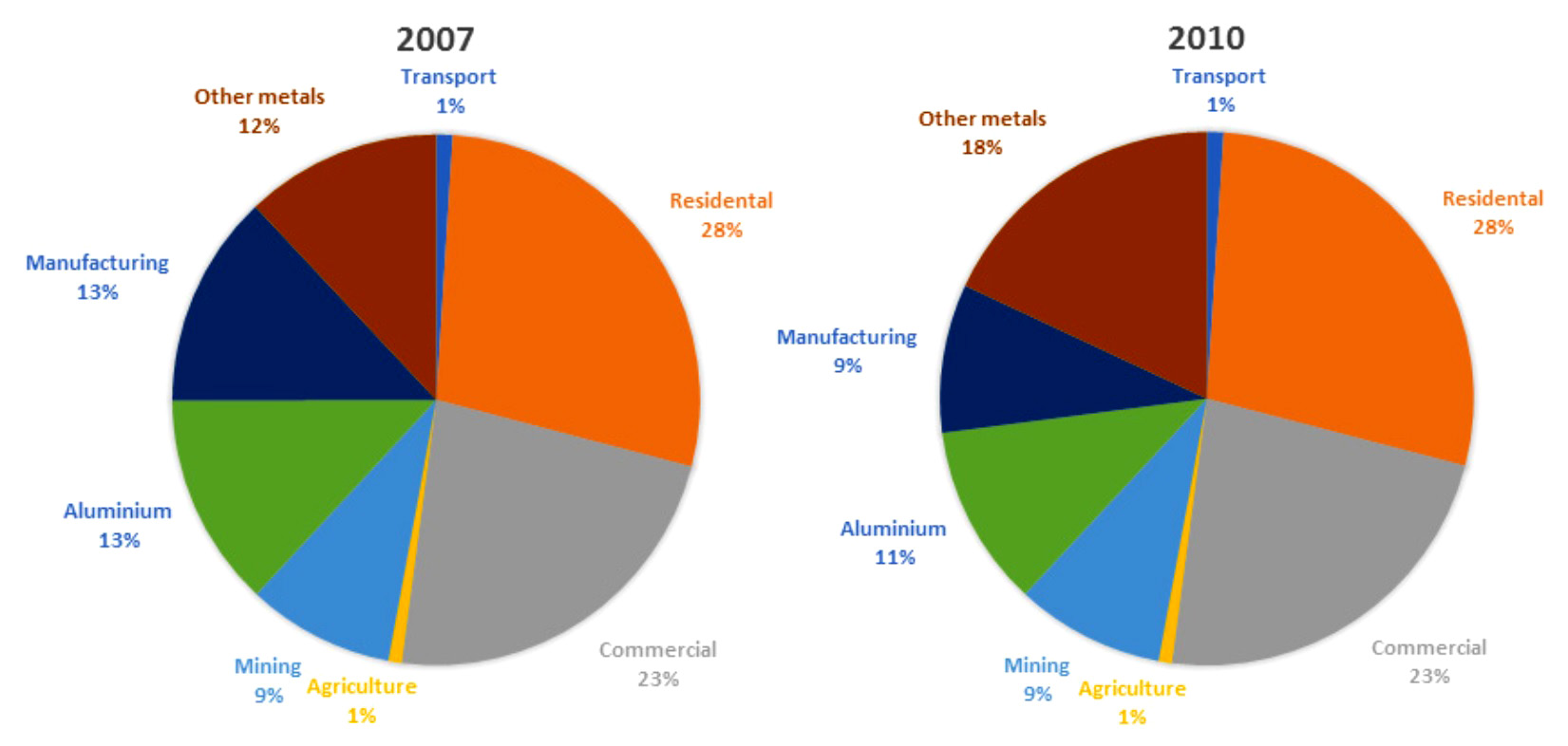 WRITING TASK 2
You should spend about 40 minutes on this task
Write about the following topic:
Nowadays, international tourism is the biggest industry in the world. Unfortunately, international tourism creates tension rather than understanding between people from different cultures. To what extent do you agree or disagree with this opinion?
Give reasons for your answer and include any relevant examples from your own knowledge or experience.
Write at least 250 words.