WRITING TASK 1
You should spend about 20 minutes on this task
Cinema visits for all age of groups
Write at least 150 words.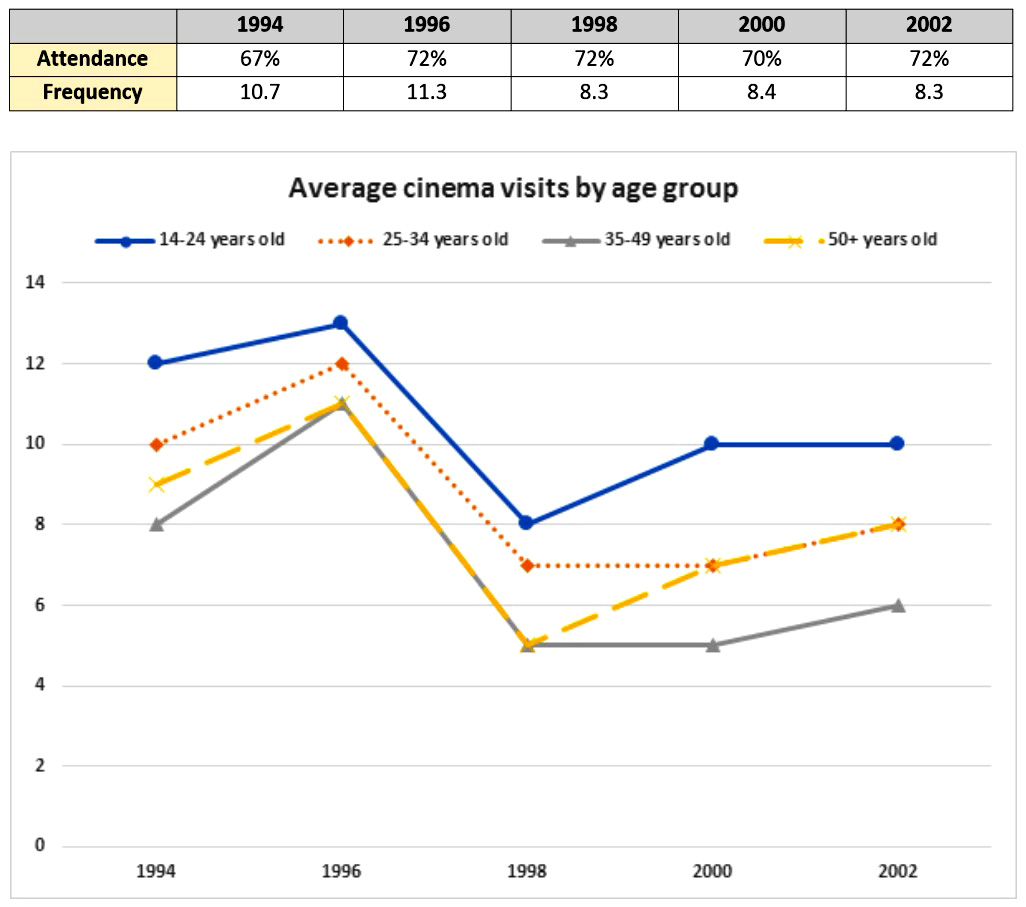 WRITING TASK 2
You should spend about 40 minutes on this task
Write about the following topic:
The range of technology available to people is increasing the gap between the rich and the poor. Others think it has an opposite effect. Discuss both views and give your opinions.
Give reasons for your answer and include any relevant examples from your own knowledge or experience.
Write at least 250 words.